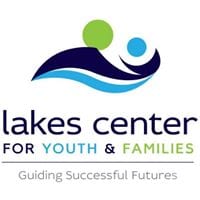 Working to Ensure the Success of Youth and Families
Formerly, the Lakes Area Youth Service Bureau, Lakes Center for Youth & Families (LC4YF) serves residents of the Forest Lake Area School District (portions of Washington & Anoka Counties) and all of Chisago County.
In 1976, a group of concerned citizens, law enforcement officers and educators came together in to create the Forest Lake Youth Service Bureau, a diversion service to keep first time young offenders from re-offending.
Over the past 40 years, the programs have evolved to include youth enrichment & leadership and family support in addition to early intervention for youth, ages 10 to 18 years.
Categories: All Listings, Non-Profit
20 Lake Street North, Suite 103

Forest Lake, MN 55025
0